Vastu for Staircase : Everything You Need to Know About Staircase..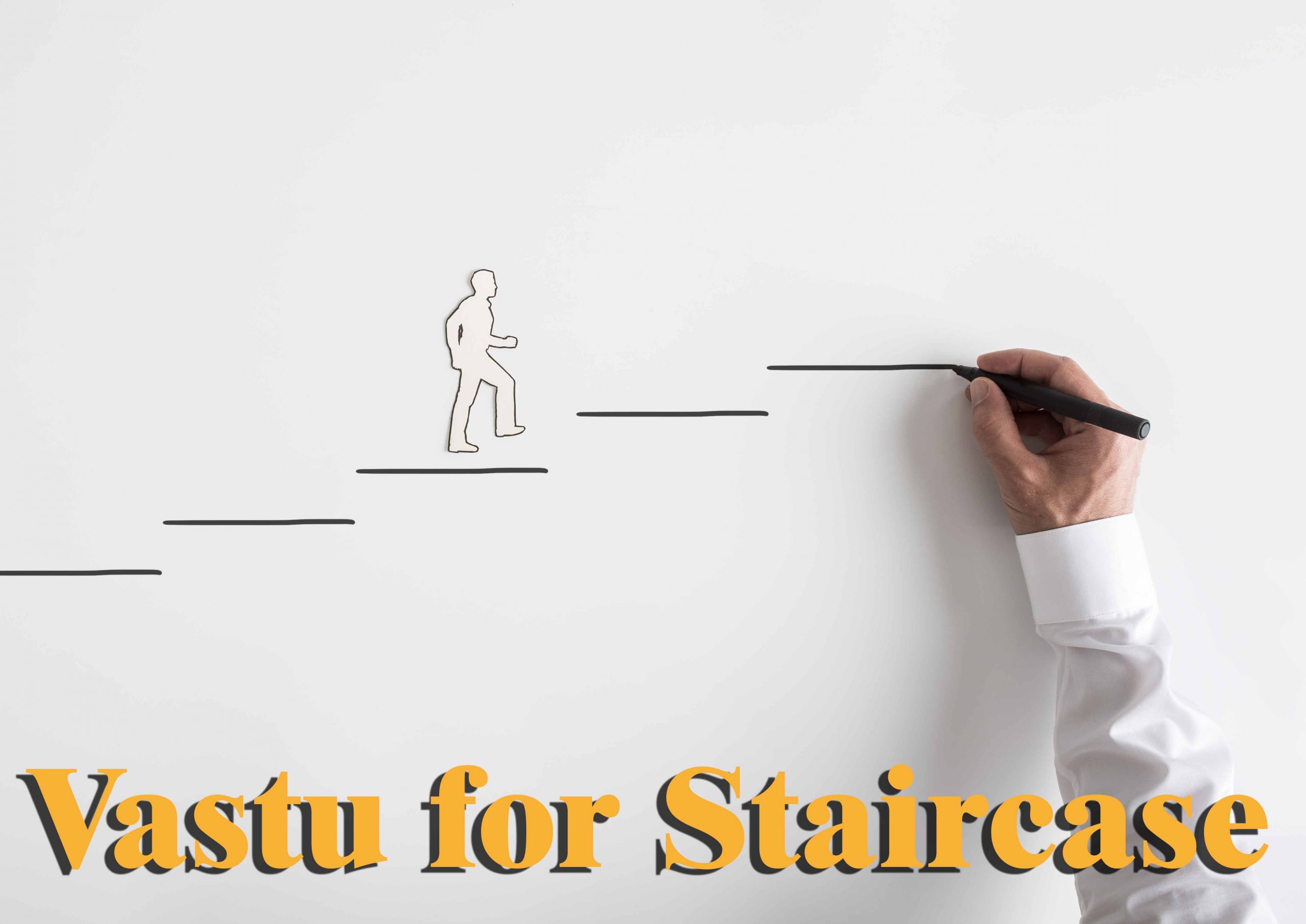 Almost all the building in today's architecture has at least one staircase in them, but even then vastu for staircase is not something people usually focus on while evaluating their property.
Not only are these crucial for the utility of multistoried building around us, but also for using one's roof in single storied properties.
All in all, having at least one staircase structure is extremely common for all properties, regardless of its size and nature.
In fact, when it comes to residential apartments and shopping complexes, having staircase becomes essential along with having lifts.
Since staircase is so important, it should make us wonder what the role of vastu for staircase is in any building property.
In this blog, we will discuss everything you need to know about staircase vastu. So make sure to stay with us till the very end.
Why Staircase vastu is so important for our home?
While evaluating the overall vastu for any property, most people take the main door position into consideration as first and foremost factor, followed by that of other sections of the floor plan.
Read more- Complete vastu guidance for home
It includes bedrooms, kitchen, puja room, living room, toilets and so on. Amidst all these staircase is often pushed into a corner where it fits with ease. But is doing so a good idea for the home vastu?
Vastu expert in Kolkata says otherwise. Since staircase makes it possible to access all the other floors, it is considered as a secondary entrance of the property (along with lift position in vastu).
The direction zone of the last step of the staircase that reaches the upper floor is considered significant by eminent vastuvid for determining the vastu for stairs.
Which zones are most suitable and which are unsuitable for staircase placement in the vastu?
As per vastu purush mandala, all the direction zones represent something in the vastu. Each of these zones is suitable for something, while unsuitable for some other section of the house.
Read more- Understanding vastu purush mandala- the origin of vastu shastra
As per many sources and beliefs, all the 8 primary directions can be used for placing the staircase in the vastu. These include, North, south, east, west, north east, north west, south east and south west.
However, according to expert vastu consultant in India, you must never place the staircase in the marmasthan zones in the vastu. These includes-
North East (Ishan),
North West (Vayu),
South East (Agni),
South West (Nairit),
Brahmasthan;
Placing the staircase in any of these zones can result in triggering severe vastu defects, which is bound to bring out some bad aspect of the vastu for its occupants.
So, expert vastuvid recommends avoid considering these zones for staircase placement to be on the safe side. Let it be internal staircase or external one, place it in any of the 4 cardinal zones itself to ensure good vastu for staircase.
In case your staircase is already present in the forbidden zones, you need to get in touch with best vastuvid in the town to fix its negative ill-effects as soon as possible with the help of effective vastu remedies.
Read more- learn how north east vastu defects can be fixed effectively
Clockwise and anticlockwise orientation of staircase!
After the placement zone of the staircase, comes the aspect of its orientation. People often wondered about the orientation of the staircase and its role in determining the overall staircase vastu.
If you look closely the staircase can spiral upwards in one of the two ways-
Clockwise orientation,
Counter clockwise/ anticlockwise orientation;
It is often believed that one of these orientation is better that the other. But what does vastu expert says in this regard? Should your staircase bend in clockwise spiral or counterclockwise?
Before we answer this, we need to first understand what is implied by staircase spiral orientation clearly?
When the staircase makes a complete spiral round (completing 360 degrees or more) then it becomes relevant to discuss its orientation, be it clockwise or counterclockwise.
Now, if you look around, you will find that be it home, office or shops building, hardly anyone build their staircase in such fashion these days as it consume too much space.
Instead in order to utilize maximum space available in today's congested world, architects build staircase in following patters;
Straight
L shape,
Double L shape,
Square shape,
Half round/curved/ semi circle/U shape,
Trapezoid shape,
Z shape etc;
These staircase styles are more compact in nature and thus can be accommodated easily in any modern building.
The spiral staircase with complete round (clockwise or anticlockwise pattern) can only be found in the old buildings.
So, before you stress yourself out about the staircase spiral orientation, first evaluate the accurate shape of it. Chances are high that your building won't have any such old fashion stairs anyways.
The rules of the clockwise or anticlockwise apply for the complete spiral staircase only.
Does the spiral staircase orientation matters for overall staircase vastu?
Now let's discuss the most important question, whether or not the spiral orientation matters for staircase vastu!
Suppose your home has old fashion staircase (or you live in an old building itself), should you be worried about its spiral orientation?
No matter the myths that spreads through common folks, thankfully, the answer to this question is no! Leading vastu expert confirms that unless an individual uses the staircase way too much, this factor makes no difference at all.
As long as your staircase is present in the vastu compliant zone, you are good to go. To enhance the overall vastu for staircase, you can use various vastu items like indoor plants, specific metal strips, and so on.
Read more- significance of money plant vastu for home/office/shop
We hope you have learnt a lot about the staircase vastu and will utilize this knowledge to enhance the overall vastu of your home, office or shop. Don't forget to share this blog with your friends and family as well.
If you want to get a comprehensive vastu for staircase in your property from best vastuvid in Kolkata, reach out to us at Vaastu Mangaal.
Vastuvid Pinaki Pal, the recipient of prestigious IFA award 2021 for being best vastu consultant in Kolkata, always stays eager to help you out!