Role of Vastu for Bedroom and Vastu Tips That You Must Apply.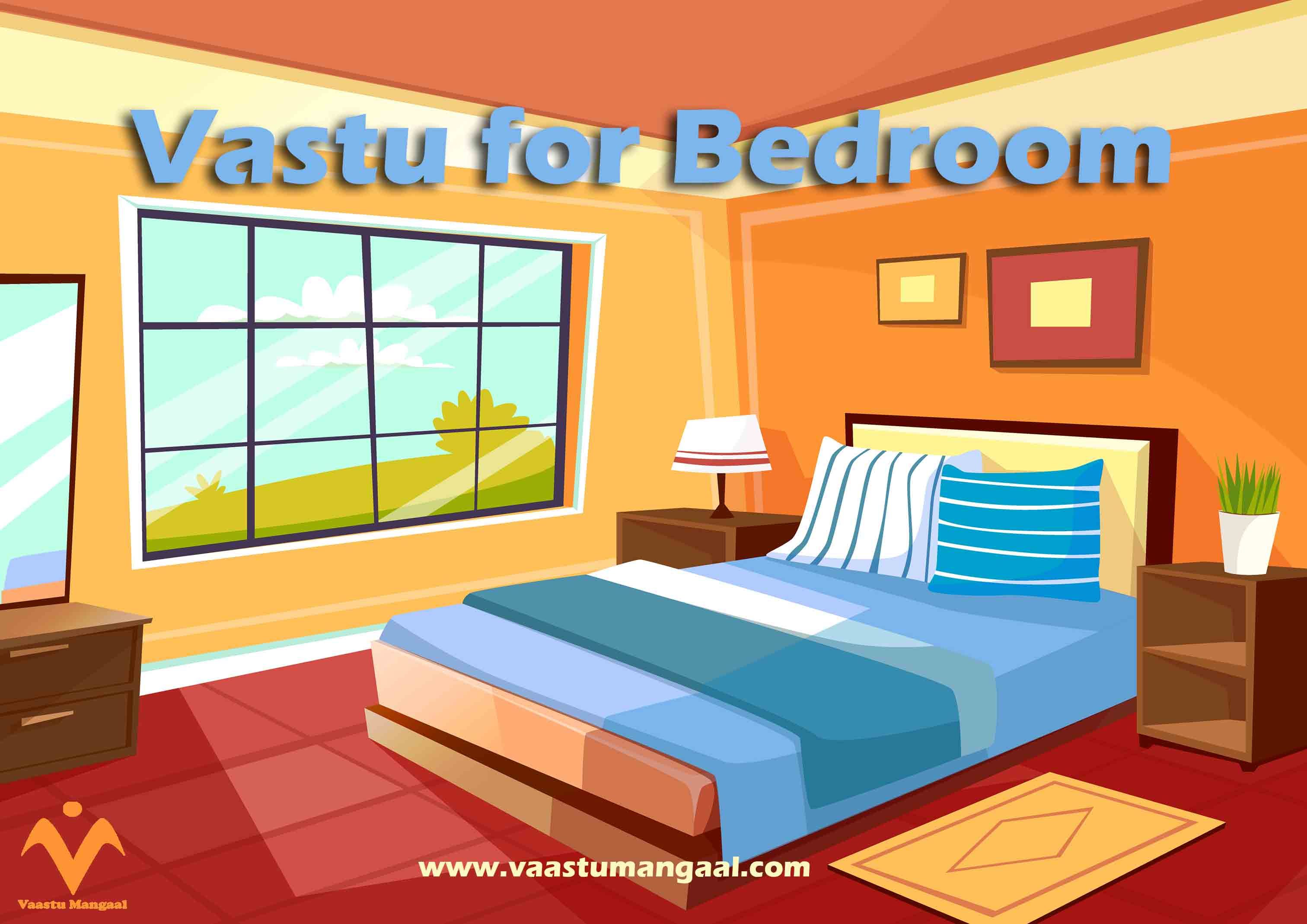 Vastu experts are often approached to seek Vastu for Bedroom by many individuals. With proper vastu guidance this section of the house can be transformed to offer numerous benefits to the occupants.
But what does bedroom vastu includes? Or why should we adapt the Bedroom vastu tips? Let us understand these questions in today's blog.
Each section of the house represent something unique and contributes towards the overall vastu for home.
Read more- vastu for home and its significance
The bedroom is the special zone of the house, which offers space to sleep and relax after finishing a tiring day. Let it be office work, menial chores, or even academic engagement; at the end of the day, we all are happy to get rest for the night.
After a quality sleep, it offers us fresh energy and motivation to carry out our everyday work. But many a time, the space fails to do its intended purpose. Vastu experts consider some underlying vastu doshas to be the culprit for the same.
This is where bedroom vastu tips come into picture.
Significance of bedroom vastu
The world and every corner of it experience the energy field that is created due to the primordial energies of the cosmic world. When they lie in balance, they generate positive energy and thus offer its good effects.
So, good vastu of bedroom is highly beneficial.
Similarly, random placement and disbalance causes generation of negative energies, which triggers bad effects in our life.
Thankfully, bad vastu of the bedroom can be addressed effectively with the help of Bedroom vastu tips.
What comes under bedroom vastu?
Bedroom vastu comprises of numerous aspects. Vastu shastra highly regards the importance of directions, as each direction has its deity and unique set of characteristics.
Bedroom involves right placement of bedroom and its various furnishing in a suitable direction. It also involves various simple and useful Bedroom vastu tips to make it vastu complaint.
Let us explore the numerous factors of the same, one by one;
1. Directions of the bedrooms placement
Usually each house has 2-3 bedrooms; one master bedroom and one children's room. In case there is adequate space a guest room can also be included in the home plan.
Placement of these rooms in the right direction is considered as the most important Bedroom vastu tip.
Placing the bedroom in the north zone is considered good. It can help to get career related success and also ensure good in flow of money.
A master bedroom in south has been found to offer peaceful and stress-less life for the occupants. Bedroom in SSE zone helps to person to acquire great mental and physical strength.
The west zone can also be considered to place the bedroom. It brings wealth and other skills.
You must be careful not to allocate the same in the north east as it is ideal for puja room. Similarly, placement in the southeast zone can trigger domestic conflicts and misunderstandings between couples.
Also, never place the bedroom in the center of the home. This zone is called the Brahmasthan and it must be kept void for free flowing of the energies.
The master bedroom should be placed in the south west zone of the house, for best result. The most suitable direction for children's room is the west side. For the guest room, you can consider placement in the east side of the house.
Read more- vastu tips for children's room
2. Direction of the placement of the bed
After determining the ideal direction for the bedroom, the next big Bedroom vastu tip involves placing the bed in right direction.
Place the bed in such a way that your head points towards the south direction. If unavailable, east orientation can be considered as well. These are considered as most ideal sleeping direction and have been found extremely beneficial for the people.
For children and adults who are associated with academics, the east orientation is advised as suitable sleeping direction. Sleeping direction is considered as a useful Bedroom vastu tip.
Read more- sleeping vastu at a glance
Moreover, make sure that the bed does not lie directly under any beam. The bed should not lie against any wall either. Keep a small gap in between them. This helps to avoid cluttering or forming negative energy in the area.
3. Vastu guidance on door and windows
Make the arrangement in the bedroom in such a way that the bed and bedroom door does not lie in straight line. Your feet must not point towards the door while sleeping. Adjust the bed accordingly.
Also make sure that the bedroom door opens inwards, at 90 degrees, and produces no creeks. If it does so, make sure to seek a carpenter and fix it at the earliest.
Also having a couple of window is highly recommended to facilitate flow of air and energy. North and east sides are best to have the windows.
But make sure the head does not point to any pen windows directly, while sleeping. As a Bedroom vastu tip; make sure to use dark, heavy curtain to block any light. This will help to enhance the sleep experience.
4. Vastu guidance for bedroom with attached bathroom
In the modern architecture it is very common to find an attached bath in the master bedroom. It comes handy as it offers privacy and convenience. But it might bring some vastu defects as well.
So, it is crucial to follow certain vastu tips regarding the same. North and west sides of the bedrooms are ideal to have an attached bathroom.
Make sure that the bathroom doors always remain shut, after the use. Also, it should not align with the bed directly.
5. Vastu guidance on furniture placement
Having wardrobe, cabinet, and dressing table etc is customary furnishings that are kept in the bedroom. As per vastu shastra, it is considered as best to keep such furniture in the zones of south, west or south west of the bedroom.
In case you have a safe in the wardrobe; place it in the south wall, in such an orientation that it opens towards the north. Doing so can increase financial prosperities of the home.
Also practice caution in case you have a dressing table or mirror installed in the wardrobe. Make sure the mirrors do not cast reflection of the bed.
In case they do; vastu experts offers simple Vastu for Bedroom for the same. Keep them covered with curtains or veil, when not in use. This should do the trick.
Read more- significance and remedies regarding mirror vastu
5. Vastu guidance on the placement of the electrical appliances
It is common to find many electronic gadgets in the bedroom, as our life itself is so much loaded with such items. These usually include TV, computer, Wi-Fi device, cell phone, power bank etc.
As per vastu experts; it is best to avoid keeping any of thee in the bedroom. These electronics radiated harmful radiation and also generated negative energies. As a result, it can cause disturbances and hindrance in sound sleep.
It is best to finish all the work and entertainment in the living area or study room; before retiring in bedroom for sleep. In fact a very useful Bedroom vastu tip includes adapting habit of ONLY SLEEPING in the bedroom.
In case you must have a TV or computer in bedroom; place it in the south east zone. Also if you must keep your cell phone in the bedroom, DO NOT keep it on the bed. Place it in a bedside table or on a chair a little far from the bed.
Additionally, get rid of the habit of 'checking out' the cell phone before and after sleeping. These simple Bedroom vastu tips will help you to have much better sleep experiences that before.
In case you have a cooler or AC installed in the bedroom, make sure it is in the east or north side walls.
Role of material, structure and color for bedroom vastu
Vastu experts also include Bedroom vastu tips that revolve around the material, structure and colors to be used for the bedroom and its furnishing.
Though beds of metal bar and other materials are very common these days, Vastu experts recommend using a wooden bed for best result. The same goes for other furniture as well.
Also try to get an open bed instead or boxed bed. The empty space under the bed is good for channeling energy. Thus, avoid cluttering in this region, with excessive luggage and other stuffing.
Moreover, pay attention to the bed itself. Get a bed with a regular shape, likely a rectangular one. Don't get any abstract or round shaped one.
As for Bedroom vastu tips related to colors; try to pick soft colors for the bedroom interiors. For the curtains however, make sure they are black out ones, in dark shaded. Together, this combination will help ease your mind and get peaceful sleep.
Using vastu items to enhance the vastu of the bedroom
Vastu experts offer many Bedroom vastu tips that can enhance the overall vastu of the bedroom by installing various vastu items.
These includes indoor plants, dream catcher, suitable painting, wind chime, or other vastu yantras like vastu pyramid, vastu turtle, etc.
Money plants are considered are very useful tool to channel positive energy in the space. Just make sure to keep it a little far from the bed and give it sunlight from time to time.
Read more- plant vastu vastu in a nutshell
Make sure not to hand any painting that gives negative emotion. Also, before picking and placing any vastu item, make sure to seek Vastu for Bedroom, as they help to pick a suitable one and suggest ideal placement of it as well.
Before wrapping up the article, it's time to take a look at some of the most Frequently Asked Questions regarding Bedroom vastu and its factual answers as offered by our expert vastu consultants.
Ans- South west zone is considered most ideal for placing the master bedroom. For children's bedroom and guest room, the ideal zones are west and east respectively.
Ans-  It is best to place it in either north or east side of the house, under  a shade.
Ans- As per vastu experts, south orientation is considered as best for sleeping.
In case, you have any more queries related to the same, don't hesitate to get in touch with us.
Thus, as you can see, the bedroom vastu has its unique significance to determine the quality of life of the residents.
With the right guidance, you can get rid of the negative energies in the bedroom space. But remember that the vastu tips and remedies offered in this blog are expressed in general. No two property vastu are same, each has its unique set of features.
It often need to improvised depending upon the feature of the individual property, its main door direction and other factors.
You must seek personalized vastu consultation to get Vastu for Bedroom for your individual residential properties.
So, make a more fulfilling life with your loved ones in the vastu perfect bedroom. To know more about Vastu for Bedroom, get in touch with our vastu expert, Mr. Pinaki Pal, only at Vaastu Mangaal.
Make sure to share this blog with your friends and family and help spreading the bedroom vastu tips to the world.